Family Tree Printing
Every family tree is a different size so we print from rolls of various widths. The widths we use are 430mm, 609mm, 841mm, 914mm, 1067mm and 1118mm. The length can be up to 15 metres long. We work out how much paper is printed on, to work out the price to the nearest paper size.
There is no minimum order and we aim to despatch orders same day via 1st Class post if placed before 12pm. If you need your order quickly, please
contact us
.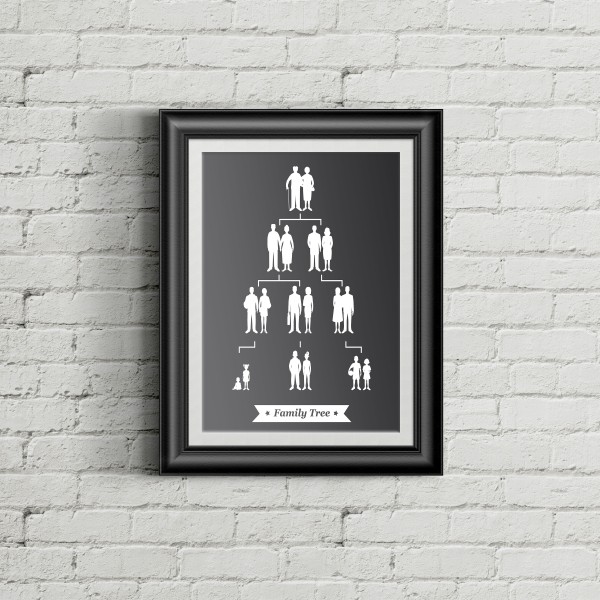 Family Tree Prints
Print your family tree to fit standard size of A1 or A0 from a choice of papers. The basic paper is 90gsm, 120gsm coated is recommended. For a heavier paper we have 180gsm coated or canvas for a luxurious family tree which will withstand more wear and tear than paper.
View Prices & Order